ABOUT D.R. DENTAL
We are a modern dental clinic in the heart of Etobicoke, Centennial Park region. Our mission is to provide you with personalized, high-quality professional dental care. We are a team dedicated to improving and maintaining your oral health. Whether you need preventative care, cosmetic dentistry or oral surgery, D.R. Dental is your place to go!
OPENING HOURS
MON: 10:00 am – 06:00 pm
TUE: 10:00 am – 07:00 pm
WED: 10:00 am – 07:00 pm
THU: 10:00 am – 07:00 pm
FRI: 10:00 am – 07:00 pm
Alternate Friday: 9:00 am – 06:00 pm
SAT: 09:00 am – 04:00 pm
SUN: CLOSED

Emergency Dentist in Etobicoke
If you are experiencing a dental emergency and require same-day service, call our dental clinic at (416) 620-1771 immediately to book an appointment. We encourage new patients to get in touch and to register with us, and we will be happy to book you right away!

Paediatric Dentistry
Your child deserves nothing but the best. At D.R. Dental, our dentists have a lot of experience working with children and we can confidently offer high-quality paediatric dentistry to children of all ages.

Orthodontic Treatment
For many people, a beautiful smile is a top priority when visiting the dentist. Our orthodontic options, including Invisalign®, mean that your perfect smile is no longer just a dream.

Oral and Maxillofacial Surgery
Do you suffer from missing or crooked teeth? Have you experienced a dental accident? If so, a wide range of dental surgery options are available for you based on your needs and budget.

Smile Design
We offer the latest technologies and dental procedures to help you achieve a set of healthy teeth that are functional, beautiful and strong.
Request A Call Back
Send us a message if you would like more information or to book an appointment. We will get back to you shortly.
Our clinic is staffed by a wonderful team that specializes in a variety of different dental procedures and treatments. This includes wisdom teeth extractions, root canals, sedation, digital radiographs, fillings, dental cleanings and sports guards. To learn more about our general dental services, visit our procedure-specific pages under General Dentistry.
We are proud to also offer personalized cosmetic dentistry using the latest technology. If you would like to make your perfect smile a reality, get in touch to find out what we can do for you. We offer veneers, lumineers, teeth whitening, crowns, inlays, onlays, bridges, Invisalign®, implants, dentures and more. To find additional information, check out the pages under the Cosmetics tab.
Your Comfort Is Our Priority
We believe that visiting the dentist shouldn't be a dreaded chore. We strive to give you the best possible experience by providing you with efficient communication, professional service and a streamlined process.
Friendly and Skilled Dentists and Staff
We are continually striving to offer you the latest technology and service. That's why all of our staff regularly attend dental courses on the newest cutting-edge techniques. Continually upgrading our dental skills means that we can always offer you the best and most modern services.
Convenient Appointments
We know you're busy. That's why we schedule appointments in a way that is easy and convenient for you. We offer same day appointments for dental emergencies, and offer you greater flexibility for your regular appointments.
Affordable General and Cosmetic Dentistry
We believe that high-quality dentistry should be within reach for all Canadians. That is why we offer competitive rates and flexible payment schemes for Seniors and student networks.
At D.R. Dental, We Go The Extra Mile
We Speak Your Language
We welcome customers from all around the world, including new immigrants and visitors to Canada. Our staff and doctors speak many languages, including English, Arabic, Russian, Ukrainian, Filipino, Hindi, Punjabi and Urdu. Everyone is welcome at our clinic, and we will strive to accommodate all language needs. If you're unsure about a language barrier, give us a call to see if our staff speak your language.
Straightforward Insurance
Don't get tangled up in the paperwork for your insurance. At D.R. Dental, we will bill your insurance company directly to help you avoid unnecessary hassle. Our practice accepts all types of insurance plans, including government insurance. This includes ODSP, Ontario Works, IFHP and Healthy Smiles. We are also part of the numerous student dental network plans.
Open Late and Weekends
Instead of visiting one dentist, another orthodontist and yet another implant specialist, join our family of happy patients  who find all of their dental services under a single roof. We are open 6 days of the week, and have many evening and late appointment slots available to fit any schedule.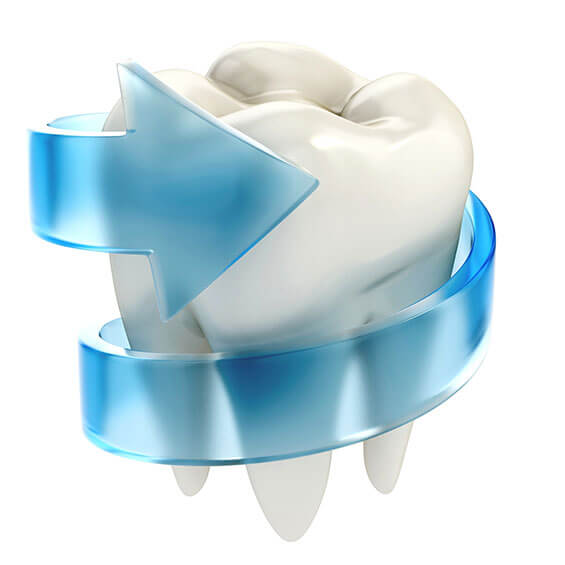 Frequently Asked Questions
We are here to answer any questions you may have about our dental procedures or treatments.
Want to know the latest news about improving your dental health?
Follow our blog to keep up-to-date and to learn about the best ways you can keep your pearly whites healthy for your lifetime.
Dental crowns are a common dental procedure that can help amplify the beauty of your
Sleep apnea is a disease that many people may suffer from although they may be
Determining if you need a night guard can be very tricky. As many people don't